Western Cape Home Schooling Association Wes-Kaapse Tuisonderwys Vereniging
WCHSA / WKTV

An organisation to promote Home Schooling in the Western Cape
'n Vereniging om Tuisonderwys in die Wes-Kaap te bevorder
Top of Page | Bottom of Page
WHAT IS HOME SCHOOLING?
WHO HAS BEEN HOME SCHOOLED?
WHY HOME SCHOOLING?
USUAL QUESTIONS ABOUT HOME SCHOOLING
WHAT ABOUT ACADEMIC PROGRESS?
WHAT ABOUT SOCIALIZATION?
SHOULD A PARENT BE A QUALIFIED TEACHER?
WHAT ABOUT SPORTS AND CULTURAL ACTIVITIES?
IS HOME SCHOOL LEGAL?
How to start
MEMBERSHIP
Back to WCHSA Home page

---
Home schooling is an age-old method of education where parents teach their children at home.
The following are ways in which home schooling has been done to suit each family:
* Total home schooling, where parents take full responsibility for their child's education, with minimum governmental interference, until they are grown.
* Transitional home schooling, where the understanding is that in the early yearsthe child will be taught at home and will later make the transition to formal school.
* Supplemental home schooling, where the child does go to formal school but the parents believe that more or different instruction is also needed and so they teach the child evenings and weekends.


At least ten American presidents were home schooled, among them George Washington, Abraham Lincoln, Theodore Roosevelt and Franklin Roosevelt.
Lady of the Lamp, Florence Nightingale and the famous American millitary men, Douglas MacArthur and George Patton.
Also home schooled were the authors Mark Twain, Phyllis Wheatley, Charles Dickens and George Bernard Shaw.

The following are some of the advantages of home schooling and are among the reasons given by parents who've decided to home school.
* Parents can give their children a Christian education. This is one of the reasons given by most home schooling families in the USA.
* The tutorial style of education where each child receives individual attention, allows the flexibility of being able to challenge the faster students of being able to stop and go over things again with the slower student to ensure that concepts are grasped.
* Parents have the time to character train and influence their children in a way that is integrated into their whole life and thus is a foundation for life.
* Parents have increased opportunity to transmit their values and beliefs to their children.
* Independant thinking and self-motivation is developed, especially in the later grades.
* Communication skills are enhanced due to vertical age integration and the one-to-one style of education.
* Children have the time to explore intellectually and to think.
* Self worth and confidence is nurtured because of the individual attention.
* Parents can control negative pressure and destructive influences.
* Education becomes not just a function of the school but a way of life where every new experience is an opportunity for learning.
* Love of learning is instilled in the child from an early age because learning becomes a way of life and an attitude.
* The learning way of life is a family mission and sets the stage for close relationships and family unity because of hours spent teaching, sharing and interacting.

USUAL QUESTIONS ABOUT HOME SCHOOLING

Many studies, (references available), have been conducted in the USA which answer this questIon very adequately. It has been found that on the average, the home schooled child tests above average. The home schooled child is often one to two grades above his age-mates. This is generally attributed to the tutorial method of teaching.
In addition home schooling has proved to be excellent preparation for university and vocation. Harvard, Yale, Stanfod and the US Naval Academy have all accepted home school graduates.

Socialization (whatever you interpret that to mean) of the home schooled child is something that really worries people who are not familiar with home schooling.
However most home schooling parents are passionate about raising a child that has a good sense of worth/identity and also accepts the authority of its parents and the authority of the laws of its country. These parents also recognise the importance and encourage the childs friendships with other children. Competition, peer pressure and peer dependancy are not problems that are experienced to the same degree of intensity as for children in regular school.
Many home school parents believe that the vertical socialisation that their children are exposed to is far preferable to the horizontal socialisation of the formal school classroom. They believe that it is this vertial socialisation that enables their children to converse easily and get along with people of any age, not just their own age.

SHOULD A PARENT BE A QUALIFIED TEACHER?
We all know that a teaching qualification does not guarantee a good teacher and by the same token, the lack of a teaching qualification should not deter parents who are committed to home school their children.
The excellent results obtained by thousands of mothers who are not more than a high school diploma should dispel the teacher qualification concern. Research done in the USA, (references available), on teacher qualifications demonstrates no significant relationship to the students achievement.

WHAT ABOUT SPORTS AND CULTURAL ACTIVITIES?
Yes, these activities are extremely important as most people will readily agree and it is truly amazing to see and hear of the creative solutions that home schooling families have come up with to ensure that their students do not miss out on anything. Most families are able to either slot in with a local school or are able to join a club.

It is!! The South African Schools Act (no 84 of 1996) in article 51 makes provision for "Registration of learners for education at home. The Western Cape Provincial School Education Act (no 12 of 1997) in article 50 refers to the national act. The Minister of Education in the Western Cape has approved Draft Regulations relating to the Registration of learners for education at home (Prov. Gazette 5254 24 April 1998). In terms of the above the Head of the Education Department must register learners for education at home. The regulations are not what the association sees fit. It is currently the focus of the association to set it right with negotiations with the Minister and the department. For more up to date legal information visit the Pestalozzi site at: http://www.pestalozzi.org
IF YOU WANT TO HOME SCHOOL WE RECOMMEND:
* Read some good books on home schooling and on resources available. We can help you here.
* Attend a home schooling workshop/seminar. We can also help you here.
* Obtain legal counsel and assess your legal position and your committment to home school your child.
* Obtain a good curriculum. Contact us for a list of suppliers.
* Find out who else home schools in your area and join or form a support group.
* Join a home school association which can assist, advise or provide information and also be your political voice.

If you wish to join the Western Cape Home Schooling Association or would like to know more about our organisation then please contact us.
P O Box 11190
Bloubergrand
7443
Tel: 0881274484
Send Email to : wchsa@e3mil.com

---
Top of Page | Bottom of Page
WHAT IS HOME SCHOOLING?
WHO HAS BEEN HOME SCHOOLED?
WHY HOME SCHOOLING?
USUAL QUESTIONS ABOUT HOME SCHOOLING
WHAT ABOUT ACADEMIC PROGRESS?
WHAT ABOUT SOCIALIZATION?
SHOULD A PARENT BE A QUALIFIED TEACHER?
WHAT ABOUT SPORTS AND CULTURAL ACTIVITIES?
IS HOME SCHOOL LEGAL?
How to start
MEMBERSHIP
Back to WCHSA Home page
---
Our sponsor for this page:


Educats educational software



Alec Versfeld at versfeld@mweb.co.za
Web Site http://educats.8m.com
Tel : 021-930-3155
---
Animations supplied by Webpromotion - 3D Web Animation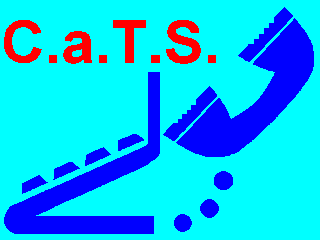 Webdesign by C.a.T.S. cc
Comments to Webmaster
Page Layout Last Updated : 16 September 2007
Layout Copyright � 1998,99 C.a.T.S.cc
---